Program website
http://sf.ruc.edu.cn/msf/
Program Description
Why Choose the MSFT Program at SFRUC?
SFRUC is the 1st school in China that provides a fully English- taught FinTech master program for international students. It was designed to cultivate global FinTech talents and business leaders equipped with financial expertise, technology skills and innovative spirits, especially with a focus on China.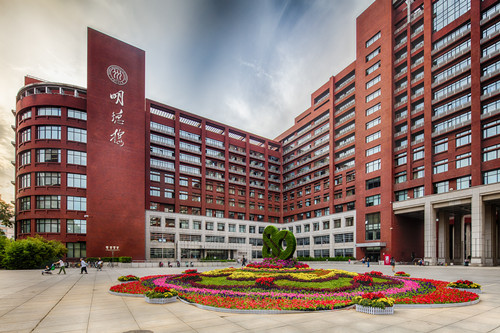 With SFRUC"s rich academic resources and strong alumni network in the FinTech industry, this program offers international students a comprehensive curriculum that emphasizes both academic and technological skills, creating abundant opportunities for FinTech hybrid professionals from all kinds of fields.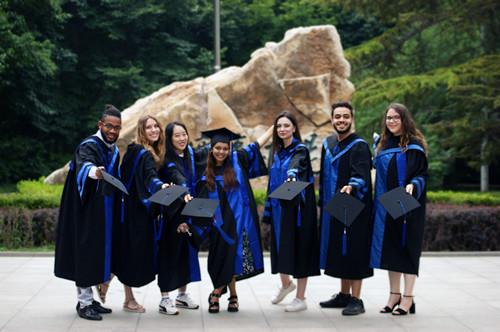 Whom Are We Looking For?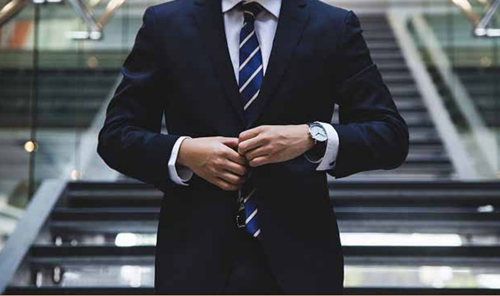 People around the globe with diversified professional backgrounds who want to:
-Seek FinTech expertise to elevate their career as hybrid professionals or expand their management capacity in FinTech projects;
-Know more of China"s booming FinTech market and get hands-on practical experiences and do business with China;
-Work in China"s big techs and across a wide range of FinTech businesses, including banking, insurance, wealth management and digital payment services;
-Make FinTech investments in China;
-Make your own FinTech start-up in China or elsewhere ....
Mode of Delivery
The program's typical duration is 2 years, taught in English.
Courses are comprised of lectures and case studies, supplemented by group discussions, simulation exercises,seminars and typical enterprise visits.
Program Highlights
-Build connections with China"s financial industry and big techs through RUC"s strong alumni connection and the program "s partnership with FinTech firms;
-Find business and entrepreneurship opportunities in China"s more high technology- driven economy featuring AI, digitization, 5G and etc;
-Master financial technology expertise taught by university's best finance and business professors and guest lecturers from industry leaders;
-More access to networking opportunities and learning resources through RUC"s world-class think tanks;
-Gain comprehensive understanding of China"s economy, financial system and policies, FinTech industry trends, capital markets, and business models;
-Integrate Chinese culture and language learning experiences into daily life;
-Top FinTech industry advisors to the program offer more practice opportunities and strong alumni network.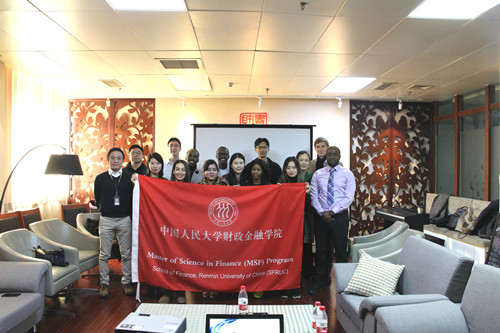 Admission
Eligibility
-Nationality is not Chinese;
-Obtained a Bachelor's degree, or is about to obtain a Bachelor's degree before 31th August, 2022;
-Preferably major in Finance, Economics, Business, Mathematics, Statistics, Computer Science, -Engineering, Law and etc;
-Proof of English language proficiency.
-Applications are accepted only for the fall term. The online application will be open at 15th November, 2021 and closed on 30th April, 2022.
-Application fee: 800 RMB
Application Process
Application Materials
-Completed application form with photo and signature (fill out and download online application form at http://international.ruc. edu.cn/application);
-Copy of final education certificate and the original copy of notarization of the certificate(If the applicant is currently a student in school, please submit the original or notarized copy of the certificate of study and expected graduation issued by your current school);
-Academic transcript (original or notarized) from your highest education institutions;
Photocopy of passport and the validity of the passport must be later than March 31, 2023. (Copies of the front cover, front page and China visa pages of the passport);
-Two letters of recommendation written by professors from your university or directors at your workplace;
-Personal statement, including study&work experience, future plan and etc;
-Completed physical examination form (http://iso.ruc.edu.cn/English/ );
-Proof of English language ability (IELTS with an overall band of 6.0, TOFEL with a minimun score of 90 or certificate of other international English tests ). Applicants who gain Bachelor's degrees from English speaking countries don't need to provide this certificate;
-Proof of financial ability (certificate of stable income or deposit of no less than 30,000 RMB/around 4700 USD, the maturity date should be after October 2022);
-Letter of guarantee(download from http://iso.ruc.edu.cn/English/);
-Certificate of no criminal record (original or notarized copy);
-Two two-inch photos with white background;
-Copies of published academic papers, awards or other research results may be attached if necessary.
Within one week after online application, students should submit the hardcopy of the above items to the International Student Office of Renmin University of China for qualification examination.
All application materials shall be in Chinese / English, and notarized Chinese / English translation shall be provided for texts other than Chinese / English. Documents in other languages will not be accepted.
For detailed requirements of the application materials, please visit http://iso.ruc.edu.cn/English/more.php?cid="121.
Tuition
The current tuition fee is 75,000 RMB (around 11,600 USD) per academic year and 150,000RMB(23,200 USD)for two years in total. This does not cover costs of accommodation, meals, course materials, medical care services, field trip related expenses and other personal expenses.
Scholarships
Students are eligible to apply for the Chinese Government Scholarships (CGS), including the Bilateral Program and Chinese University Program. In recent years, nearly 88.8% students of our program get full scholarships (including tuition waiver, monthly stipend, medical insurance) from the Chinese government. For more details, please refer to http://www.campuschina.org/. Meanwhile, RUC provides different types of merit-based scholarships for international students up to 40,000 RMB(around 6,200 USD).
Course Design
SFRUC is a leader in introducing the so-called "FABCDE" FinTech education system that comprises every sub-field of FinTech and combines both theory, expertise and hands-on expediences.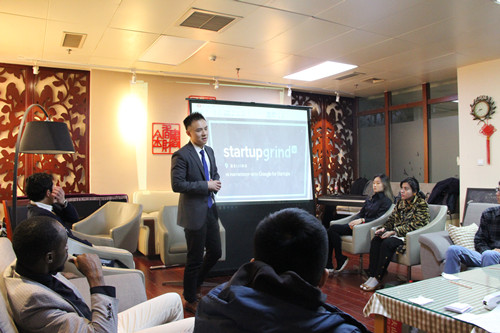 Extended Learning and Activities
Field Trips can promote more understanding of Chinese firms and economy and build connections for students who wish to work in China.
We currently offer visits to:
-High-tech companies, including Big Techs and Tech start-ups in the fields of FinTech, Al, Big Data, and Cloud Service;
-Commercial banks and state-owned enterprises;
Securities companies, insurance companies and other financial institutions;
-Industrial corporations;
-Financial regulatory bodies, international financial organizations and etc.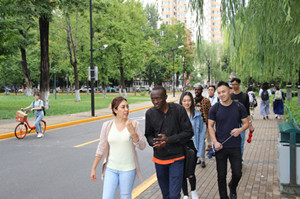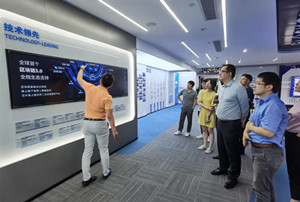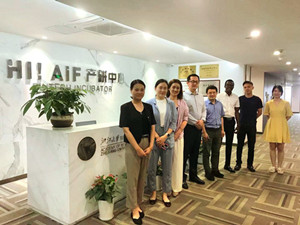 Extracurricular Activities:
-Monthly online FinTech webinar series;
-Team-building and networking activities with program alumni and international students from other schools;
-RUC International Summer School (English lecture series for RUC Students in July);
-Tours and sightseeing in China...
Current Students' Voice
The program coordinating team delivers their care and assistance far beyond what is considered a satisfactory level throughout my academic journey, which I thought it is particularly noteworthy. ——Fedrick Ling Ze Xuan, Malaysian, Current Student of the MFST Program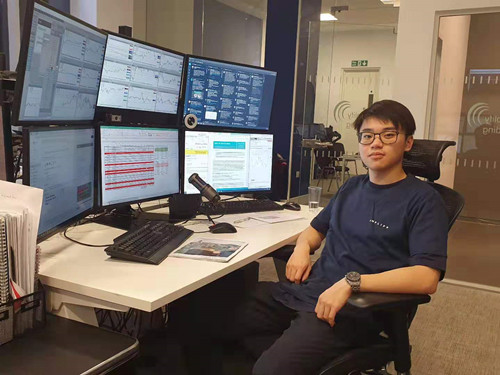 The inclusive orientation of the MSFT Program gave me a meaningful experience which made me believe that this is my ideal school for master degree and research.——Vidhya Shree.R, Indian, Current Student of the MSFT Program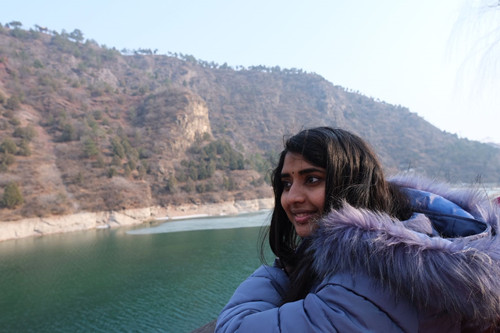 Contact
Ms. Song Mr. Zhou
Mob:+(86)18600844195 Mob: +(86)18610855873(Also Wechat ID) Tel:+(86)10-82509889 Fax:+(86)10-82509616
Email: ms_finance@ruc.edu.cn
Office Add: Room 402, Mingde Journalism Building, No. 59, Zhongguancun St., Haidian Dist., Beijing 100872 P. R. China
Follow "School of Finance, Renmin University of China" on LinkedIn, Twitter and Facebook!