Program description
Our world has recently entered into the urban age, with more than half of the world's population now living in cities. This change of the demographic pattern is associated with variegated urban transformations that have been unfolding everywhere, both in the Global South and in the North. In China, for example, the expansion of urban space in its more than 650 cities and 20,000 towns have been fundamentally shaping the ways of social and economic development, the processes of urban and rural governance, as well as the current and prospective ways of life for urban and rural residents. Such great transformation induces a challenge for urban researchers and policymakers: how can we make the urban space more productive, innovative, and inclusive for people? To address questions as such, we need to reflect upon theories and practices of urban governance and seek alternative modes that are in line with local conditions of urban development.
The MSc in Urban Governance (MUG) programme at the School of Public Administration and Policy, Renmin University of China, attends particularly to conditions and dynamics of urban development, planning and governance. It responds directly to the above challenges and aims to establish a new platform to further develop conceptual and empirical frameworks and investigate and interrogate related urban governance practices. As the first English program on urban governance established in mainland China, we recruit students globally. We expect that our students will develop critical-analytical skills in examining rationales, processes, and effects of urban governing practices in a comparative way. For this purpose, students will learn how to evaluate urban policies at local, national, and global scales - from societal, economic, political, and cultural perspectives. This will be achieved through an interdisciplinary training, with theories, concepts, and methods ranging from public policy to urban studies, urban planning, geography, and sociology.
We welcome applications from all qualified students (see the eligibility below) and look forward to developing this programme into an efficient platform for students with the very best academic merit, potential and motivation. In terms of the size of enrollment, this programme has the capacity to recruit thirty students annually, with up to eight from mainland China and the rest from overseas.
Website: http://en.spap.ruc.edu.cn/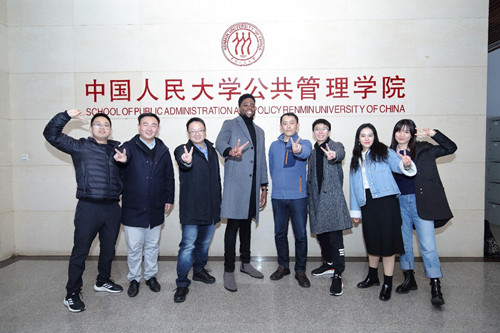 Eligibility
You are expected to hold a first or upper second class degree (2:1) or equivalent in related social science subjects, together with a certificate of competence in English and two recommendations letters from scholars in higher education institutions who know your work well and who have been tenured (i.e., Associate Professor / Senior Lecturer or above).
Proof for English Proficiency:
For non-English native speakers: a proof for English proficiency is required (TOEFL 90 or IELTS 6.0)
For English native speakers: no proof for English proficiency is required
Deadline
The application system for admissions in the 2022-23 academic year opens on 15 November 2021. The deadline will be 30 April 2022. Please note: International Students Office (ISO) of RUC will review the application materials during the application period. Applicants who do not pass the online preliminary review shall resubmit the application materials before the deadline.
No submission will be considered after this date.
Application procedure
Note: candidates are evaluated by application package and interviews. The focus of assessment will be research abilities, potential, and language skills.
The application procedure is as follows:
·Online application: Please log onto the application system and complete the application form online: http://international.ruc.edu.cn/application.
·Pay the application fees online in the system: RMB 800 Yuan. For more information on how to pay, please see http://iso.ruc.edu.cn/English/more.php?cid="121
·Sign the application form: After paying the application fee, the system will automatically generate the Application Form for International Students of Renmin University of China. Please print a hard copy which should be signed (only the signature shall be handwritten)
·Submit the electronic version of the application form for online preliminary review: All applications are first assessed by the admission committee. Applicants selected for interviews will be notified thereafter. Please also send the electronic version of your completed application form via email to yangxiaotian@ruc.edu.cn
·Submit the paper version of the application materials: Please send the paper version of your signed application form, together with other required documents, to the International Students Office of RUC through EMS or SF-Express within one week after passing the online preliminary review.
·Interview: Shortlisted applicants are invited to attend the interview in due course.
·Admission notice: The International Students Office of RUC will send the Admission Notice, Visa Application Form for Study in China (JW202) and other related admission documents to you upon acceptance of the offer. [Please note: we will send the above documents to the postal address indicated in the application form by postal mail. You may also come to pick up them at the International Students Office in person.]
·Registration: all students who accepted our offers shall register at the time specified in the Admission Notice, otherwise the offer will be invalidated.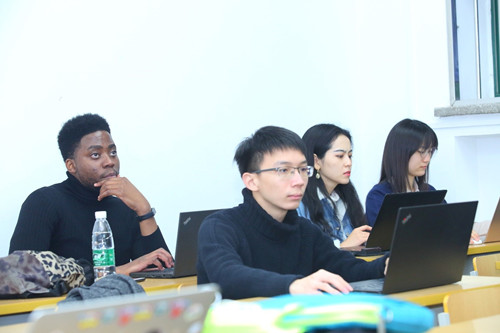 Application materials
Note: for more specific requirements with regard to each item below, please check the document entitled "Eligibility and Application Procedure" issued by the International Students Office of RUC.
·Application Form (the signature shall be handwritten in the paper version)
·A Personal Statement: please specify your personal experience, academic background, study plan and future plan after graduation
·A copy of Passport (the passport shall be valid on or after 31 March 2023). Please do not change the passport after the online preliminary review.
·Original Academic Transcript (stamped by the university)
·A copy of Diploma(s) or Certificate(s) (originals also need to be provided for validation later. If the applicant cannot provide the related final education certificate according to the item 1) above within the first two weeks after registration in September, the enrollment will be turned down.)
·Two letters of recommendation in English (or Chinese for students from mainland China) by scholars ranked at the Associate Professor / Senior Lecturer level or above
·Four 2-inch ID photos recently taken
·Foreigner physical examination form
·Proof for English Proficiency: Applicants from non-English speaking countries are required to provide English test certificates (TOEFL 90 or IELTS 6.0) or other proofs acknowledged by the Academic Qualification Committee at RUC.
·Relevant proof of your financial ability: choose one of the following: 1) Bank deposit certificate of the applicant (time deposit of no less than RMB 30,000 and the maturity date should be after October 2022); or 2) the guarantor's employment certificate (annual income specified) or bank deposit certificate (the employment certificate must be issued on the company's letterhead paper or time deposit of no less than RMB 30,000 and the maturity date should be after October 2022).
·Application fee: 800 CNY (non-refundable)
·Sample copies of your published articles, awards, or other research outputs (optional).
·Other materials required by the International Students Office (ISO) of RUC.
Tuition fees and scholarships
(1) Tuition fees
RMB 82,000 yuan/academic year
(2) Scholarships
Chinese Government Scholarship
There are scholarship programs provided by the Ministry of Education, PRC. Please visit the website of China Scholarship Council for more information: http://www.csc.edu.cn/. Please follow the instruction of China Scholarship Council website for the application of Chinese Government Scholarship.
Renmin University Outstanding Student Scholarship
All applicants are encouraged to apply for the Outstanding Student Scholarship. For details please check the website of http://iso.ruc.edu.cn/
SPAP School Scholarship
All applicants are encouraged to apply for the School Scholarship, which could cover up to 100% tuition fee for each academic year.
Courses and Degree Requirements
Students in our programme are encouraged to study at Renmin University in the first year and to take courses at the University of Groningen, the Netherlands in the second year. Those who fulfil requirements of both universities can get two Master's degrees after graduation in the third year.
At RUC, students shall take 32 credits of courses, selecting from compulsory, core, and optional categories. Below is a list of courses offered by Renmin University, which are to be taken in the first year of the study.
Compulsory courses (6 credits)
UC 5901 Contemporary politics in China
UC 5902 Chinese Language (4 credits)
Core courses (12 credits)
AC 6001 Public administration: Theory and practice A
C 6004 The making of modern China: Historical and social perspectives
UG 6001 Research design and methods in urban studies
UG 6002 Urban governance: Global and comparative reflections
UG 6003 Urban and regional development in contemporary China
UG 6004 Planning in urban China
Optional courses (14 credits)
AC 6101 Land tenure, housing policies, and the real estate market in China
AC 6104 The public finance of central and local governments in China
AC 6109 Legal system and environment in China
AC 6201 Investment environment and policies in China
UG 6101 The Chinese history of urban development
UG 6102 Community development and planning in Urban China
UG 6103 Urban transportation planning
UG 6104 Globalisation and urban development
UG 6105 GIS analysis in urban studies
SC 6201 Global city-regions and China's city clusters
SC 6202 Sustainable development and contemporary urban management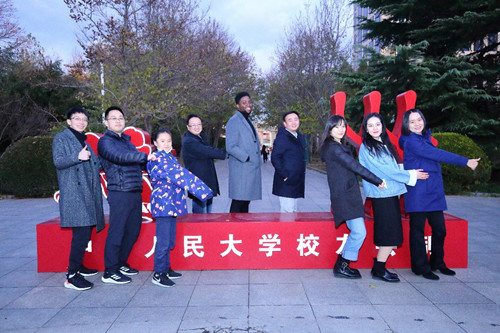 Contact
If you have enquiry regarding this programme, please contact Prof. Bo Qin (Program Director, qinbo@ruc.edu.cn) or Ms Xiaotian Yang (Programme Co-ordinator; yangxiaotian@ruc.edu.cn)
Address: 109 Qiushi Bldg, Renmin University of China, 59 Zhongguancun Street, Beijing, 100872 Tel: +86-10-62511027
Fax: +86-10-62516240
Website: http://spap.ruc.edu.cn