1. Program Description
The Contemporary China Studies Program resides within the School of International Studies. It is the first English-taught program established in Renmin University and it offers overseas students who are not yet proficient in Chinese the opportunity to study governance and foreign relations while living in China's capital city.
The CCSP recruits students from all over the world, fostering a unique multidisciplinary and multinational environment in which diverse backgrounds and experiences enhance rigorous academic study.
The two-year master's program provides a comprehensive introduction to the economy, politics, law, society, and foreign policy of contemporary China. In the second year, the program supports students as they conduct independent research on a topic of their choosing. Upon completion of the program, graduates will earn a Master's degree as recognized by the Ministry of Education of the People's Republic of China.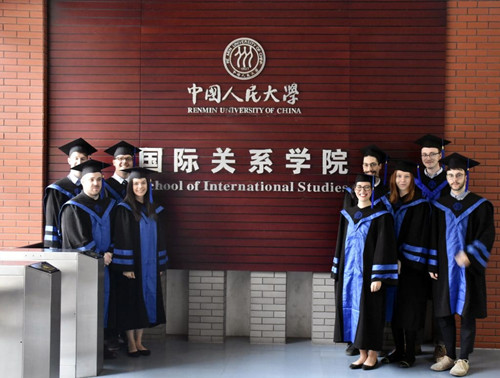 2. Admission
·ELIGIBILITY
We welcome students with diverse educational backgrounds and experiences to apply for the CCSP. We are looking for applicants who are passionate about China, are open to learning a new culture and language, and are ready to immerse themselves in a multicultural and multinational academic environment.
In order to be eligible for application you must:
- Hold a BA or BS degree in a related field, or an equivalent level of education from a recognized university. We expect a strong academic track record and you will be asked to submit your diploma(s), transcript(s), and letters of recommendation as evidence.
- You must be fluent in English at a level that allows you to follow and contribute to your coursework and to write papers and a thesis. Our minimum English proficiency scores are TOEFL iBT: 98 or IELTS 6.5. Holding an undergraduate degree taught in English may also qualify.
·APLLICATION MATERIALS
In order to apply you need to upload electronic versions of the following documents:
- application form for master's programs
- original academic credentials/transcripts or colored scanned copies
- undergraduate diploma
- 2 letters of recommendation
- current CV
- proof of English language proficiency
- current passport (scanned copy)
- a recent picture of yourself in jpg format
- scholarship form & statement (optional)
- certificate of medical examination
- bank statement (required for self-supporting students)
- Letter of Guarantee
-Certificate of no criminal record (original or notarized copy)
-Nationality Proof
*For more details on each material please see http://iso.ruc.edu.cn/displaynews.php?id=2182
·APPLICATION PROCESS
The application process comprises six steps and can be easily completed online on our application platform www.account.chinastudies.education
Step1 Create your Account
Create your account on our application platform to access detailed instructions regarding your application materials as well as application forms.
Step2 Prepare & Submit your Application
Follow the instructions in your application account to compile your application materials and upload them to your profile. Once complete, you can directly submit your application to the program office for initial review.
Step3 Screening of your Materials
The program office will screen your application for completeness and competitiveness. If your application qualifies, it will be passed on to the admissions committee for evaluation. Please note that only complete application packages are considered and processed. Should you pass our initial screening and evaluation, you will be invited to an admission interview.
Step4 Application Interview
Admissions interviews are conducted by members of the admissions committee and aim at evaluating your motivation, your attitude, and your background. Interviews can be conducted in person for candidates already in Beijing, or via online video chat.
Step5 Pre-Admission Letter
Should you successfully pass the admissions interview, a pre-admission letter will be digitally made available to you within two weeks. This pre-admission letter may serve you as proof of admission for any visa or scholarship applications.
Step6 Official Admission Letter
Official admission letters will be mailed to your postal address in late June. For applicants already in Beijing, the admissions documents can also be picked up in person.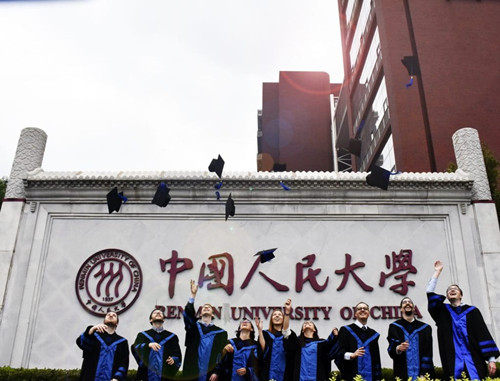 ·DEADLINE
November 15th, 2021- April 30th, 2022
The application deadlines for the Chinese Government Scholarship are different across countries, so check ahead of time with the relevant authority in your country.
3. Tuition
The tuition for the Master of Contemporary China Studies Program is RMB 60,000 per academic year for the regular study period of two years.
Yearly tuition is due during the registration at the beginning of each academic year.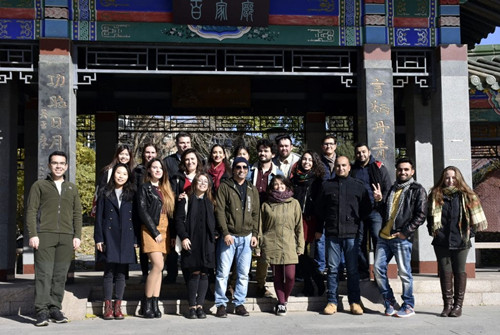 4. Scholarships
There are two main kinds of scholarships:
- Chinese Government Scholarship
The Chinese Government Scholarship (CGS) scheme provides full and partial scholarships to international students studying in China. Full scholarships cover tuition, accommodation, living allowance and medical insurance. Partial scholarships cover a part of tuition fees, accommodation, living allowance, and medical insurance.
For more details and to apply, please see www.csc.edu.cn
- Tuition Scholarships
In addition to the Chinese Government Scholarship there is a number of tuition scholarships available to support selected excellent students from a variety of backgrounds in their studies. These tuition scholarships may cover full tuition or half tuition, or they may come in the form of a tuition refund upon successful completion of each semester.
To apply for a tuition scholarship, please complete the scholarship components of our application materials on the CCSP application website: www.account.chinastudies.education/
5. Course Offerings
Mandatory Courses
Chinese Language
Contemporary Chinese History and Culture
Contemporary Chinese Politics
Methodologies in Social Sciences
Key Issues and Institutions in Modern Day China 1 (lectures and visits)
Key Issues and Institutions in Modern Day China 2 (lectures and visits)
Academic writing
Core Courses in China Studies
Contemporary Chinese Society
Contemporary Chinese Foreign Policy
Contemporary Chinese Foreign Economic Relations
Investing in China
Methodologies in China Studies
Sino-US relations
The Political Economy of China-Developing Countries Relations
Core Courses in International Affairs
Advanced Chinese Language
Asia-Pacific Security and Strategy
Asia-Pacific Energy Cooperation
Theories of International Relations and Asian-Pacific Cooperation
Elective Courses
International Relations in Movies
Contemporary Sino-European Relations
The West, China, and Developing Countries: Making Sense of an Uneven International System
Development Theory and International Relations: from Strangers to Colleagues
This list shows recent years'course offerings. Please note that this list is not final as CCSP's courses vary slightly based on current trends and developments. In addition, a selection of additional elective courses from other departments is also open to CCSP students.
See details on www.chinastudies.education
6. Double Degree Options
We currently offer three joint programs in partnership with universities outside China:
- King's College of London (UK)
- LUISS Guido Carli University (Italy)
- Niigata University (Japan)
The RUC-KCL Double Master Degree in Asian and European Affairs has been co-established by the School of International Studies'Contemporary China Studies Program at Renmin University of China (RUC), and the Department of European and International Studies at King's College London (KCL), this Double degree program is a two-year program, in which students spend the first year studying Asian affairs at Renmin University in Beijing, and the second year studying European affairs at King's College London.
After completing the requirements in both universities, the students are awarded two master degrees by two of the world's most prestigious universities in their respective fields. For more details, please see www.chinastudies.education/program/double-degree-kcl/
The School of International Studies has also established double degree programs with LUISS Guido Carli University (Rome, Italy) and Niigata University (Japan) respectively. The two new double degree programs will be launched in the academic year 2020-2021. More details will soon be available on our website. If you have an interest, please feel free to contact the CCSP team for more details about double degree opportunities.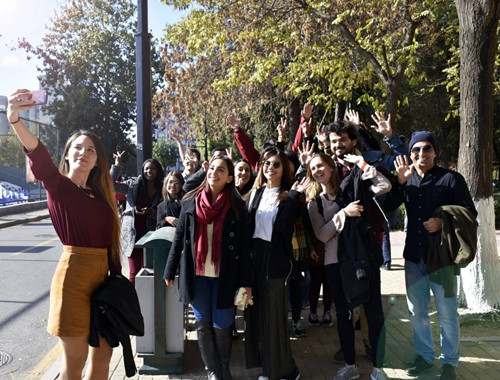 7. Contact
Email: chinastudies@ruc.edu.cn
Contact Number: 01062510626
Address: Room 816B and Room 800, Mingde International Building, Renmin University of China.
No.59, Zhongguancun Street, Haidian District, Beijing China.
Office Hours: Monday to Friday 08:00 – 11:30 and 14:00 – 17:00
Skype: sisruc.816