Program Description
With China's rapid economic growth and rising international prestige, Chinese law has become an essential source of knowledge as well as a valuable instrument for international students and legal professionals who have business, cultural, academic or political links with China. Renmin Law School created the LL.M. Program in Chinese Law to meet the needs of the international community, helping them to gain an inside view of Chinese law from a first-rate legal institution in China.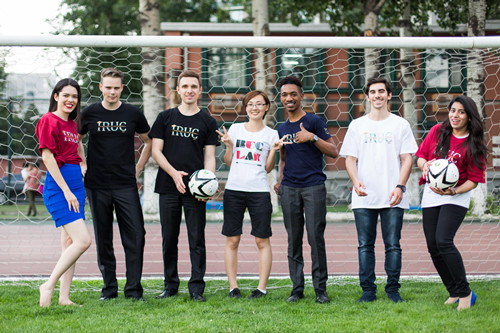 The LL.M. in Chinese Law is a two-year English Graduate Program taught in English offered by Renmin University Law School. This Program provides an invaluable opportunity for a selected group of students and professionals with at least a bachelor's degree to broaden and deepen their knowledge and understanding of Chinese Law and Chinese legal practice. The program seeks to attract intellectually curious and thoughtful candidates from a variety of legal systems and backgrounds and with various career plans.
Program Website: http://www.law.ruc.edu.cn/llm/
Program Courses:
Core Courses:

Optional Courses:

Introduction to Chinese Law

Chinese Criminal Procedure Law

Chinese Business Law

Chinese Civil Procedure Law

Chinese Civil & Commercial Dispute Resolution

Chinese Trust Law

Chinese Contract Law

Chinese Fiscal & Taxation Law

Chinese Corporate & Security Law

Chinese Foreign Trade & Investment Law

Chinese Intellectual Property Law

Chinese Labor Law

Chinese Judicial System

Chinese Social Security Law

Chinese Property Law

Chinese Tort Law

Rule of Law and Society in Modern China

Comparative Legal Study in East Asia

General Courses:

Comparative Politics in East Asia

Chinese Language

Chinese Politics

China's Anticorruption & Prevention of Criminal Risk for Enterprises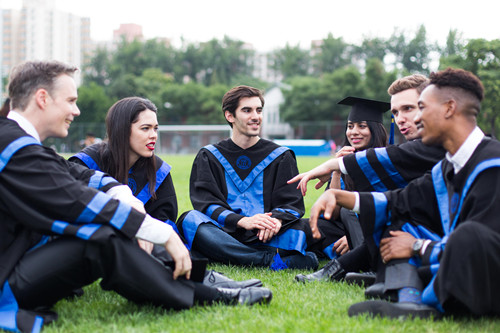 Certificates of degree and diploma will be awarded to those who have completed required course work and thesis within required time.
I. Application Qualifications
Applicants should:
1. NOT have Chinese nationality.
2. Should hold a valid ordinary passport;
3. Have acquired a degree equivalent to a Chinese bachelor's degree and have a good command of English;
4. Not be older than 35 years old in principle;
5. Be physically and mentally healthy;
6. Be subject to the additional regulations of Renmin University of China (RUC) based on Letter No.12 [2020] of the Ministry of Education of the People's Republic of China.
II. Application Time
November 15th, 2021- April 30th, 2022
Please note: International Students Office (ISO) of RUC will review the application materials during the application period. Applicants who do not pass the online preliminary review shall resubmit the application materials before the deadline. No application will be accepted after the deadline.
III. Duration and Tuition Fees
Duration: LLM Program is a two-year English master program, with the tuition of CNY 70,000 per academic year. For those who cannot finish it within two years due to some personal reasons, may apply for the extension of study period with extra payment for tuition fees for each academic year. The longest study period is five years.
IV. Application Procedure
1. Online Application
2. Mail the hard copies of the application materials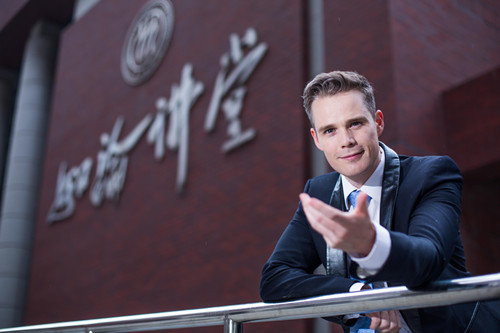 V. Application Materials (hard copies)
1. Application Form for International Students of Renmin University of China
2. Final Education Certificate
3. Transcript (original or notarized)
4. Copies of the first page and visa page of the passport
5. Two Recommendation Letters
6. Personal Statement
7. Foreigner Physical Examination Form
8. English Proficiency Certificate
9. Proof of Economic Capability (choose one of the following).
10. Letter of Guarantee.
11. Certificate of No Criminal Record (original or notarized copy).
12. Nationality Proof
13. Copies of published academic papers, awards or other research results may be attached if necessary.
More details on each material, please see http://iso.ruc.edu.cn/displaynews.php?id="2182
Qualification Review
All application materials should be sent to International Students Office for review. You can mail all the application materials to the International Students Offices.
After reviewing process, the qualified application documents will be forwarded to the LL.M Office. The LL.M Office will organize the exams and notify the applicants of the location and time. Applicants will attend a comprehensive interview in English organized by LLM Office. Please contact LL.M Office for further information.
Admission
The LL.M Academic Committee will evaluate the applicant's academic potential based on the application documents and interview performance. The Graduate Admission Committee of the University will make the final decision of admission.
The International Students Office will issue the admission letter, instructions for the registration, as well as necessary materials for visa application and room reservation to the accepted applicants.
Enrollment
Upon acceptance, all candidates should register and pay the tuition by due date when registering in China.
The tuition standards for master's programs in English are available on the pages or websites of each program.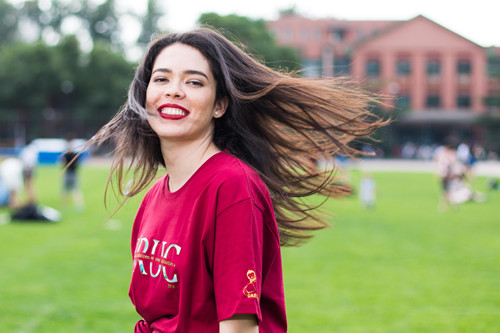 Contact
For any question or inquiry, please email International Students Office
Ms. Fang Ruting
Tel: 86 10 62512698
Fax: 86 10 62515343
Email: fangruting@ruc.edu.cn iso@ruc.edu.cn
Website: iso.ruc.edu.cn/English/
Or LL.M Office
Ms. Jennifer ZHANG
Tel.: +86-10-62513342
Skype: masterchinalaw
Email: masterchinalaw@126.com
Address:
LL.M. Program, Room 914, Law School
Renmin University of China
No. 59 Zhongguancun Ave., Haidian District
Beijing, China 100872