For degree students (Bachelor's, Master's and Doctor's Program) who haven't applied for OneCard, please follow the application procedures below:
Step One: Login to v.ruc.edu.cn. Click the "services" icon on the top right corner.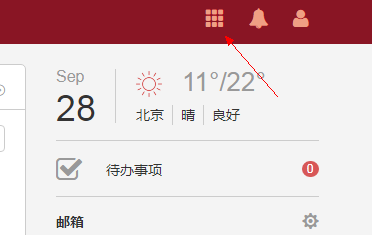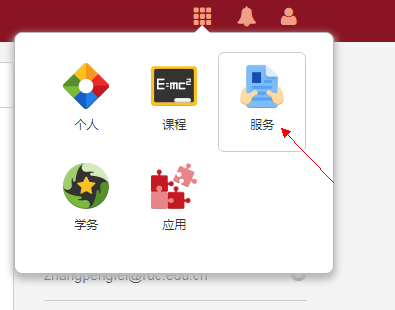 Step two: In the search bar, input "校园卡新开户申请" and select "校园卡新开户申请(单位业务)"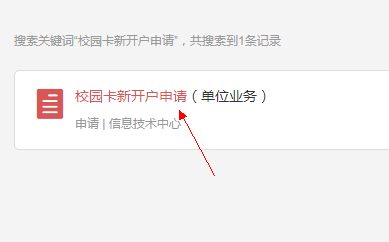 Step three: Fill in the information under all the tabs and submit.
Additional Information:
For Who: New students who haven't applied for their OneCard.
How many: 1 card/person
Fee: Free
Required Information: Using Excel, please provide your name, student number, gender, passport number, bank account type (Bank of China or ICBC), bank account number, and bank card expiry date. Caution: Bank account must be registered in a branch within Beijing.